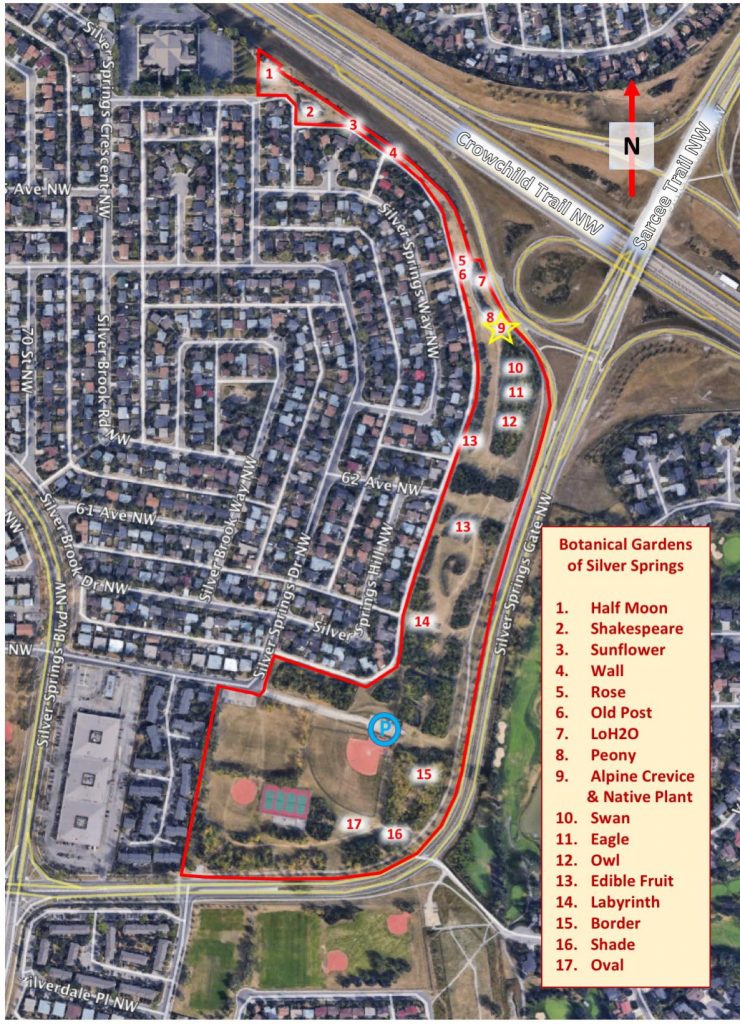 Come to the Botanical Gardens of Silver Springs to see what's blooming. CRAGS has been maintaining the Crevice and Native Plant gardens there for several years. Come and learn the techniques for planting into crevices and sand. We will be transplanting some seedlings of native and alpine plants that we grew in the Silver Springs nursery beds, into the Crevice and Native Plant areas. If you have them, please bring your small and large trowels, a pointy tool like chopsticks, snippers, a bucket, gloves, kneepads, water & snacks, etc. We have small buckets, sieves, and larger garden tools.
For more information, or to let us know you are coming, please contact Linda at vp@crags.ca.
Please check this website for event changes due to weather.
SEE MAP. The CNP is marked with a star and number 9. Closest parking is off Silver Springs Way NW, on the stub road near the numerals 5 & 6 on the map. You can also drive to the back alley from there and park on the grass, but please do not park in the alley as it may block residents' access to garages.