This is a hands-on workshop that will look at the creation of a beautiful water feature. Rob has extensive experience in creating water gardens and has learned the intricacies of creating a functional water system and how to avoid some common mistakes. Rob will do a...
read more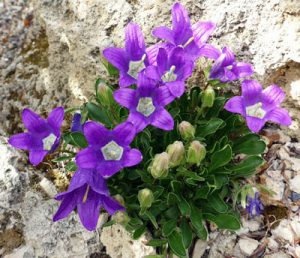 Calgary Rock & Alpine Garden Society (CRAGS) is a group interested in growing alpine plants in Calgary's challenging climate. Alpine plants are perennials found near or above the tree line in mountainous areas.
Why garden with rock and alpine plants?
compact size means more variety in a small space
hardy plants, well-suited to Calgary's climate
unique and diverse plants from the mountain regions of the world
small troughs or large crevice gardens can be showcases
native plants support pollinators
use of rocks and alpine plants is inspired by nature
Join CRAGS and learn from interesting speakers about plants, garden design, and travel by plant-lovers, enjoy workshops to advance your gardening skills, be inspired by local garden tours (members only), get friendly advice and support, and make new friends in a small club.
read more..