The events listed here are video conferences unless stated otherwise.  All will be organized in accordance with Covid-19 restrictions, so check back for changes.
Dr Karen Johnson did research and led tours for many years based at the Churchill Northern Studies Centre in Churchill, MB. After a Ph.D. in botany, she worked as a post-doc for three years on the International Biological Program, an inventory of the biological communities of the province and attempts to preserve them. She was Curator of Botany at the Manitoba Museum of Man and Nature from 1972 to 2001.
Karen worked on museum exhibits, co-authored "Wildflowers of Churchill and the Hudson Bay Region" among many other publications, taught botanical courses, and was an Adjunct Professor of Botany at the University of Manitoba. Her non-museum contributions include serving on the provincial Ecological Reserves Advisory Committee for nearly 15 years, on the Shilo Environmental Advisory Committee for over 20 years and on the National Plants Subcommittee of COSEWIC (Committee on the Status of Endangered Wildlife in Canada) for more than 10 years. She has studied and photographed alpine plants in Colorado, New Hampshire, Switzerland, Scotland and Nepal as well as their arctic counterparts in Manitoba and Alaska.
She will introduce us to the arctic and alpine flora of the Churchill area.
This is an online talk. CRAGS Members will receive an emailed invitation and an emailed reminder with the Zoom link. Non-members are welcome to register for the talk on Eventbrite or purchase a CRAGS membership.
Liz has been gardening for 45 years in Hockley Valley ON. She will cover her 3 weeks of travel through Honshu and Hokkaido, Japan, in June/July 2019.
Observing plants from sea level to 2100 m, some of which are familiar to N America as well as circumpolar alpines.  Liz will cover species Lilies that have been used extensively in breeding oriental lilies as well as an impressive array of endemics.  This is an online talk.  CRAGS Members will receive an emailed invitation and an emailed reminder with the Zoom link. Non-members are welcome to register for the talk on Eventbrite or purchase a CRAGS membership.
Join Latifa Pelletier-Ahmed a botanist and co-owner of ALCLA Native Plants for an evening Zoom talk about native plant identification. For each species presented, you will learn key features that are required for accurate identification, including features that are characteristic of specific plant families. You will also learn interesting facts about the plants including how to cultivate them, value for pollinators and wildlife and ethnobotanical usage. There will also be resource suggestions for further accurate field identification and discussion.
Workshop will be Monday June 28 from 7:00pm to 9:00pm.  Members price is $15, non-members price is $20.  Registration for both non-members and members will be through Eventbrite. Click here to go to Eventbrite.
The Plant Sale will be held outdoors this year. Please see the Plant Sale Page.  Everyone is welcome!
Wilding or perhaps more appropriately "rewilding" the garden looks at gardens in a different way than the usual tamed spaces that have dominated gardening for the past few decades.
Instead of attempting to control nature the goal is to invite nature back to our gardens.
In our current environment where climate change, loss of habitat and unceasing human incursions into wild areas is putting  all species at risk, letting go of old values and ways of gardening and embracing the wild side is an important way for gardeners to contribute to creating healthy ecosystems, with habitat for wildlife, and even cumulatively modify our climate.
Topics include:
Overview of the situation
Principles and practices of rewilding, including designing a new garden or 'retrofitting' an existing one, including the lawn
Cultural practices including building biodiversity of plant life and providing shelter
Specific projects to engage interest in providing habitat, such as nesting boxes, feeding and water stations, as well as shelter
Citizen science and advocacy
This workshop will look at the down to earth design and cultural practices that we can use to make our gardens refugia for pollinators, other beneficial insects, birds and other life.
Janet Melrose, is a well-known Calgary garden expert, specializing in Garden Education, Horticultural Therapy and advocating for a Sustainable Local Food System. Now co-author of the 'Prairie Gardener's Go-To' series of books. Find her on Facebook as "Calgary's Cottage Gardener".
Workshop will be Thursday June 10 from 7:00pm to 9:00pm via Zoom.
Those who have registered for this talk will receive an email the day before the event with the online details. Both CRAGS members and non-members should register through Eventbrite at this link. The talk will not be recorded.
Todd Boland, Research Horticulturalist at the Memorial University of Newfoundland's Botanical Gardens in St John's NL, will talk about members of the Campanulaceae famiy that are suitable for the rock and alpine garden. Campanula are one of the most important group of plants for any rock garden. This webinar will introduce you to the smaller members of the genus Campanula, breaking them down into groups based on their geographical origins.
Todd is the horticulturist at the Memorial University of Newfoundland Botanical Garden. He is also the chair of the Newfoundland Chapter of NARGS.  Within NARGS he maintains their Plant of the Month feature as well as their photo gallery. Todd is an avid writer, having written several field guides to the native flora of Newfoundland and Atlantic Canada. He has now started to write gardening books. His most recent book is Favourite Perennials for Atlantic Canada. He is currently working on the next book, Favourite Shrubs and Vines for Atlantic Canada, due out shortly.
This is an online talk.  CRAGS Members will receive an emailed invitation and an emailed reminder with the Zoom link. Non-members are welcome to register for the talk on Eventbrite or purchase a CRAGS membership.
Rob Staniland, one of our club's most experienced rock garden builders, will talk about building rock gardens in Calgary, part of a series called "A Rock Garden Here".
Rock gardening permits unique garden shapes that can alter the 'climates' in a garden. From simply the sunny or shady side of a stone, to planted slopes steep and high enough to catch sun on one side and rob it from the other.
The presentation will briefly review the unique characteristics of the alpine or rock garden, as well as the fundamentals of design and construction.
We will then focus, in detail, on how to modify (and multiply) the microclimates of even very small gardens. Using the ability of rock gardens to create height, sloping sides of the garden can be variously steep and oriented in relation to the available sun. We will provide techniques to judge current garden locations, and to design shapes that can both exaggerate and reduce warming to various degrees. This provides conditions for a wider variety of plants, and even increases total, plant-able area.
CRAGS intends to follow this presentation later in May with a workshop to design and construct a specific garden using the tools and methods described in the presentation. We expect to include another online presentation to review the principles and tools, and create a design with a specific site and planting environments in mind. This will be followed by hands-on practice at a local site; refining the design and building at least part of this new rock garden. Watch this website for notices about the workshops.
This is an online talk. CRAGS Members will receive an emailed invitation and an emailed reminder with the Zoom link, and they don't have to pre-register. Non-members are welcome to register for the talk on Eventbrite or purchase a CRAGS membership.
In late summer of 2017, CRAGS member Yaro Horachek joined his Czech friends Mojmír Pavelka and Vladimír Staněk on a seed collecting trip to Tian Shan and Pamir mountains in Kyrgyzstan.
They spent three weeks there, circling the small very mountainous central Asian country in a Toyota 4Runner. They were driving, camping and collecting both seeds and live plants at elevations ranging from under 1800 m around Lake Issyk Kul to 3460 m at Pereval Kalmakashu, and drinking glacier water at some 4000 m above Barskoon Pass. Yaro returned with seeds of 85 species and an experience he hopes to repeat with Mojmír and Vladimír in Turkey or Iran or anywhere they choose. On April 8th Yaro will share his memories of Kyrgyzstan with you, and show some of the wonderful hardy plants encountered.
This is an online talk. CRAGS Members will receive an emailed invitation and an emailed reminder with the Zoom link. Non-members are welcome to register for the talk on Eventbrite, or purchase a CRAGS membership.
Zoom Conference: Latifa Pelletier-Ahmed and Ben Hartney will discuss Alberta native plant species of interest for use in alpine gardens in the Calgary area. This talk will also focus briefly on the importance of gardens for pollinator habitat. Latifa and Ben will give attendees a glimpse of operations at their recently purchased nursery.
Latifa and Ben are the new owners of ALCLA Native Plants which produces Alberta native plants and seeds. Latifa is a biologist and herbalist with special interest in medicinal and edible plants. Ben has a Red Seal in landscape horticulture from Olds College.
Members will receive an emailed invitation and an emailed reminder with the Zoom link.  Non-members are welcome to register for the talk or purchase a CRAGS membership .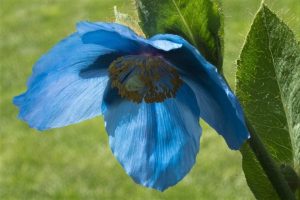 Zoom Conference:  Matt Mattus, a former NARGS president, visited Yunnan and Western China in 2018, and this is an account of the wonderful plants observed. Members will receive an emailed invitation.  Non-members are welcome to register for this talk (or purchase a CRAGS membership and enjoy our talks free).  Event details and registration
Most people consider gardening just a hobby, but Matt sees little difference between his obsession with plants, biology and with design. Truly a life-long plantsman, Matt was raised (and still lives on) his ancestors' family property in Massachusetts where three generations of gardeners have lived, and grown. Today, he has added his thumbprint with a large glass greenhouse, an alpine garden and interesting collections of plants. He is past president of the North American Rock Garden Society, and has spent time as editor of the American Primrose Society journal. He has most recently published a beautiful volume called "Mastering the Art of Vegetable Gardening:Rare Varieties – Unusual Options – Plant Lore and Guidance".  His blog is at http://growingwithplants.com
Zoom Conference:  Please join us via Zoom at 7:30pm for a brief Annual General Meeting.  This will be followed by Cathy Kurio's photos from Seattle's Northwest Flower & Garden Festival of Feb 2020, and some photos from Calgary rock gardens. Some welcome blooms and greenery for mid-January!  Members will receive an emailed invitation.
Zoom Conference at 7:00pm:   (Note date change!)  Our first Zoom meeting will feature a wonderful slide presentation by member Carol Huggler, showing the unique landscapes, geology and flora of Newfoundland, including some very special endemic species. In 2018, Carol Huggler and her husband Ken attended the NARGS annual conference in St John's, Newfoundland.  After the conference they took part in the special tour organized by Todd Boland to the western peninsula of Newfoundland, which has unique geology and plants much different from those seen in the rest of the province. Carol has a background in art and horticulture and has been a CRAGS member for a long time.  If you recall her earlier slide shows, the rocks are just as prominent as the plants!    Members will receive an emailed invitation to this meeting which will start at 7:00pm.
Members only are invited to our annual fall plant sale featuring alpines, bulbs, and conifers. This is an outdoor, physically distanced event for which you must pre-register by emailing president@crags.ca.
The Steppes of the world house many thousands of interesting plants. The dry often rocky environments make a wonderful place to explore for plants suited to the unique situations created by rock and crevice plants. In this lecture we will discuss what makes a steppe, why the plants are so well suited for rock gardens, as well as look at some plants that have found a special home in the Denver Botanic Gardens Steppe Garden.
Mike Bone has been with the Denver Botanic gardens since 2002 where he has focused on the study of plants of the steppe regions of the world and their adjacent mountain ranges. Mike has travelled to Central and Middle Asia, Southern Africa, and extensively throughout the American west to collect seed and study the plants and ecology of the steppes. When not travelling Mike oversees the Steppe Garden, trial gardens, plant breeding, and propagation of wild collected material brought into the gardens. Mike has worked with Plant Select® and is an enthusiastic gardener and collector of plants. He has written articles for several gardening journals and is a contributor for 6 books published through the Denver Botanic Gardens including Steppes: The Plants and Ecology of the World's Semi-arid Regions. Mike is currently Curator of the Steppe Collection at DBG.
This workshop (Part 1 of a series) will address the potential benefits of adding water features to the rock garden setting, including aesthetics and the potential for unique planting environments.
We will describe the many types of features possible, and deal with design, construction and operation. Participants are encouraged to view some online material that we will send links for, to learn the basics. Many additional topics can then be covered such as:
Water, wetland, and moraine plants
Attracting birds and wildlife
Our climate and locally available materials
Water quality and common issues
Instructor for Part 1 is CRAGS member Rob Staniland, an Environmental Biologist who has, over 40 years and two sites, successfully incorporated virtually all listed types of water features into his rock and alpine gardens.
The workshop will be held at the Country Hills Library on Sunday, March 1st, from 1:00 to 4:30 pm. Cost is $25 for members, $35 for member families and $35 for non-members. Please email secretary@crags.ca to register.
We plant to conduct a follow-up Workshop on Sunday, April 5. This would be tailored to the interests and needs of participants. We also hope to offer participants the opportunity to join a guided day of visits in late spring to some local gardens that illustrate the use of water features in the rock garden.
If you already have a water feature, we invite you to be part of this collaborative experience. Whether you wish to attend the informative presentation or not, please consider opening your garden to workshop participants this spring or early summer.
Stuck between a rock and a hard place, is where your alpine plants should be, not your gardening progress! Join other CRAGS members as we share our problems and solutions related to rock and alpine gardening in this challenging Chinook climate.
Our next meet-up will be hosted by Patti O'Keefe on Thursday, February 27 from 7 to 9 pm. There will be discussion focused on CRAGS favourite sources, including rock, sand, soils, potting materials and seed. This event is open to members only and there is no cost. Tea and water provided. Please reply to this email if you plan to attend and the address in SE Calgary will be supplied.
You are encouraged to bring your questions and a few photos of your garden that would provide context for your queries, and remember to add in a few shots of your favourite plants. Spaces are limited and filled in succession by email replies to president@crags.ca.
This is part of a new CRAGS program of informal get-togethers meant to bring experienced and novice gardeners together to share questions and stories. This is an opportunity to:
    Ask for solutions to your gardening problems.
    Hear what works and what doesn't work.
    Share your successes.
    Grumble about the weather.
    Bounce your ideas for new garden spaces off those who know.
    Learn more about plants that interest you.
    Get to know other members.