Upcoming Events
Monthly meetings are usually the second Thursday of the month, except July, August, and December. Meeting Social (beverages & snacks available, a chance to meet and talk with fellow gardeners) at 6:30 p.m., most meetings begin at 7:30 p.m.
Meetings are held at the Lakeview Community Association Hall (see map), 6110 – 34th Street SW, parking is free.
Join us at 6:30pm for our annual potluck supper.  After supper, various CRAGS members and friends will show us photos from their 2017 trip to Newfoundland for the annual meeting of the North American Rock Garden Society.  Some members participated in a guided post-conference tour of the western penninsula, which has unique geology and interesting endemic flora.  All will show us highlights from gardens and outings of the conference and from other places in Newfoundland they visited.
Past Events
Short AGM will start at 7:00 pm before speaker presentation.  Members please attend so we have quorum.
Are you already bracing for winter?! Join us as we explore Sunnylands Center & Gardens in Rancho Mirage (Palm Springs), California. Not only a garden oasis in the desert (thanks to a variety of irrigation technologies), Sunnylands is rich with historical significance, and a stunning example of mid-century modern architecture, making it a popular destination for locals and visitors from around the globe. If you're in Palm Springs, you won't want to miss this desert jewel.
Joan is a CRAGS member with eclectic interests in gardening and a real knack for garden design.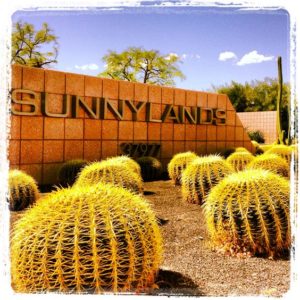 Experience two very different plant hunting expeditions, one in USA and the other in Nepal, taken by Pam. Plenty of eye candy with an emphasis on Primulas but other alpines too. Pam is well-known as a founding CRAGS member with a serious interest in the genus Primula.
On Sunday Sep 23, 10am to 2pm, please come to the Crevice Garden and Native Plants Gardens at the Botanical Gardens of Silver Springs (BGSS) for an informative planting session.  (Due to anticipated snow on Saturday, email was sent out moving date to Sunday)
We will be assessing and strategizing about future planting needs, possibly moving some plants, planting new contributions in the gardens, and dividing some contributions to place in the nursery beds for next year. Many rock garden planting skills to be learned and practised — come and share techniques with your fellow club members!
Remember to bring your gloves, knee-pads, hat/sunscreen, favourite shovel and trowel, lawnchair and lunch. We will break for lunch at noon. Alternate date in case of bad weather will be Sat Sep 22.
Please email vp@crags.ca if you're coming. We will provide coffee, tea and juice.
DIrections: Off Crowchild Trail in the NW, take the Silver Springs Gate / Sarcee Trail exit and continue on to Silver Springs Gate. Turn right at the first set of traffic lights onto Silver Springs Boulevard and then take the first right at the lights at the end of the shopping mall, onto Silver Springs Drive.
Follow Silver Springs Drive around the bend to the left. Take the second right turn, not including alleys, onto 62 Avenue.  It ends in about 130 meters at a T with an alley.  Turn left/north onto the alley, and you will have houses on the left and the Silver Springs garden on the right.  Continue up the alley about 200 meters to an open sloping lawn.  The Crevice Garden is east across the sloping lawn and is adjacent to the bike path.  Please do not park directly across from someone's garage.  If there is no space to park on the grass, continue a few more meters till you see a paved road on your left taking you to Silver Springs Way, and park on that short paved road.
(From the parking lot east of Silver Springs Drive near the ball diamonds, It's about a six minute walk north up the trail to our site).
Do you have plants to sell, trade or give away? Are you looking for something to fill one more spot in the garden? The Last Chance Plant Sale will be held prior to the September meeting. Weather permitting, we will set up outdoors. If you'll be selling plants, remember to bring your own float, and please consider donating a plant to the raffle.  Sale will start at 6:30pm and clean up needs to be done by 7pm as our main meeting starts at 7:15pm.
Chris Gardner is a British botanist, photographer, and tour guide who co-authored "Flora of the Silk Road" in 2014 with his wife Basak. He guides and arranges botanical tours throughout Turkey, near and Central Asia, China, Chile, Morocco, Borneo and many other countries, having led over a hundred tours. Chris will show us some of the best flowers and how the plants change along the regions of the ancient Silk Road from Turkey to China. (See www.viranatura.com and www.chrisgardnerphotography.com ).
Following this presentation, if time permits, Chris will also present a 20-minute talk on photographing flowers in the wild.
Meeting begins at 7:15pm for announcement with speaker at 7:30pm.  Come early for refreshments and plant sale, and to renew your membership!
Cathy will discuss how alpine plants are adapted to their special environment.  Knowing about this will help rock gardeners provide the best conditions for our plants.
Now that you have a trough, how can you plant it so that the plants are happy and the design is dramatic?  This will mostly be a demonstration unless you can transport your own trough to the workshop.
Instructor: Rob Staniland and others
Cost:  $25 members, $35 non-members
Location: Bearspaw
Time:  1:00pm to 4:00pm
Contact: president@crags.ca   
Roger Barlow of Beaver Creek Greenhouses is returning to the CRAGS plant sale on Saturday, June 2 from 12 pm to 3 pm at Lakeview Community Centre, 6110 34 St SW. This nursery specializes in alpine, winter hardy cactus and dwarf dryland plants.
Open to the public.  We are pleased to again offer alpine and rock garden plants for sale. Plants suitable for various environments will be available; whether rock garden, alpine bed, or container. Many of these plants are not available at local garden centers. Our special home grown tomato plants and Martagon Lily plants will again make an appearance.  We have an assortment of styrofoam troughs for sale that have been crafted to look like rock material.  Bid on silent auction items.  More info on Plant Sale tab.
Come visit the Botanical Gardens of Silver Springs on Sunday May 27, 2018 at 1 pm for a Spring Celebration.  The highlight this year is  the official opening of the Alpine Crevice and Native Plants Gardens, which were built in strong collaboration with CRAGS and the BGSS (Botanical Gardens of Silver Springs).   The two new gardens were built with over 800 volunteer hours in two years, using tons of sandstone and some 450 plants representing over 115 species.  There will be garden guides, entertainment, dignitaries, and refreshments.  The ceremonies will take place on a grassy area just below the new gardens.  Please refer to the map at bgss.ca, the new gardens are number nine.  We hope to take a group picture of everyone that helped build the two new gardens.